Stuart Rodwell
Director
With over 20 years experience in the design industry, Stu has worked on a range projects for both small and large companies. His keen eye for detail and passion for typography enable him to offer creative direction on any project undertaken by Design Thing. In his spare time he is also an avid photographer, occasionally turning his hand to videography and filmmaking.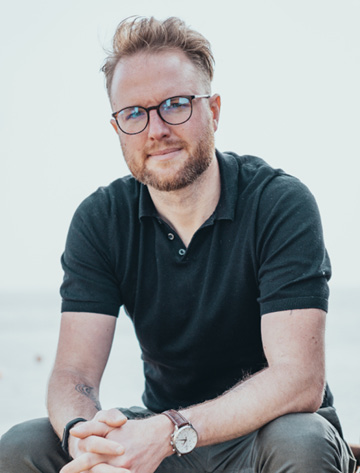 Sam Bishop
Director
With over 15 years industry experience, Sam is an expert at developing the technical mumbo-jumbo that goes on behind the pictures you see on your computer screen. With an initial background in digital marketing, Sam has combined this with his web development expertise to ensure a smooth and engaging user experience for your clients when they browse your website.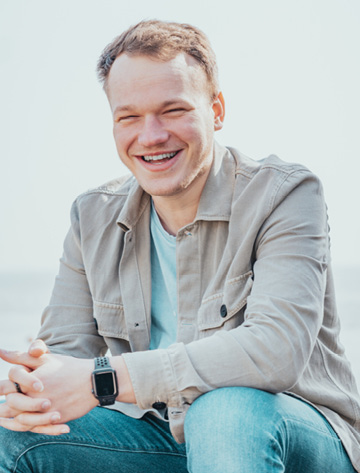 Alex Vickers
Lead Frontend Developer
Alex was the first member of staff to be employed at Design Thing, and eight years later, is now our Lead Frontend Developer. He has become an integral member of the team, working closely with our designers whilst liaising directly with clients, ensuring their visions and designs are brought to life as beautiful, functional websites.
Oliver Smith
Senior Designer
Oliver has a gift for getting in the minds of our clients and transforming their thoughts and ideas into beautiful visuals. Whether it be logo concepts, websites or brochures, he consistently delivers stunning designs, breathing life into even the most tired of brands. His dry sense of humour makes him a prefect fit for the team. Out of the office, he's also quite the musician!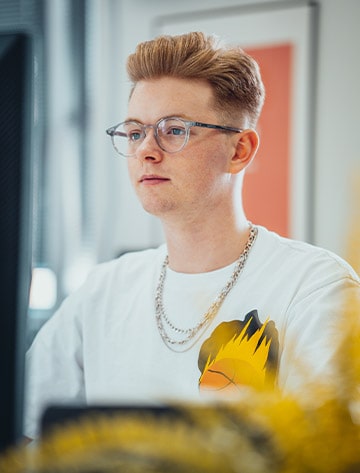 Jack Keys
Senior Designer
Meet Jack, our graphic design guru. He's a wizard with design software and can make anything look better than a Hollywood facelift. His attention to detail is better than a private eye's and he's committed to delivering top-notch work that'll make clients jump for joy.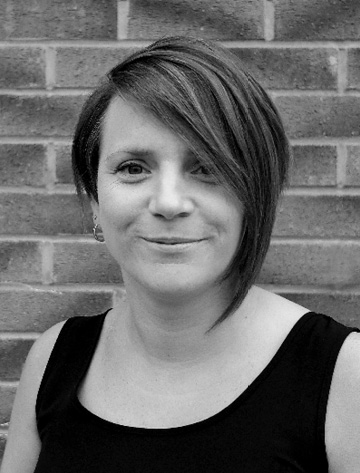 Lisa Prewer
Accounts & Payroll
Lisa heads up our accounts department and makes sure we all get paid every month …so we try and stay on her good side! As well as balancing the books and staying on top of invoicing, she also manages the hosting and domain name renewals for our growing list of clients ensuring that their websites don't encounter any downtime.